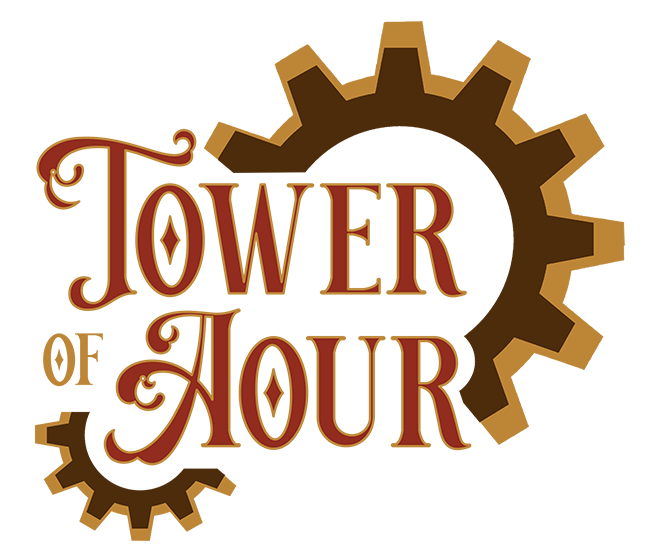 Tower of Aour
Follow the watchmaker, Master Uhu's apprentice, Julius Time on the journey to restore the old clock tower. Solve puzzles, collect and restore components, climb, pull, slide and bring out the best of your environment!
Time is running out, can you help the people of Aour with your master's little secret device?

1. Download zip file & unzip.
2. Run the executable.

Running out of time,
In the heart of the small city Aour stands the old but proud clock-tower. This admirable clock's function is vital for the townsfolk since the clock-hands steer the ageing of human life. Therefore their fate is in the watchmaker of the town's hands who makes sure that time is passing by at a normal pace.
Suddenly the world has turned upside down. An earthquake struck and shattered the tower and broke the clock which made it stop working - only to start over again and spin a lot faster than usual.
The clock is ticking, fast. Julius Time needs to hurry up and climb the tower, solve the puzzles on his way to fix the town's clock and save the people's lives.

Project Lead: Furkan Cirik
Graphics & Animation: Robert Damberg, Emma Finnilä, Danny Edmalm & Ida Franzén Karlsson
Programming: Oskar Nordin, Jesper Johansson & Furkan Cirik